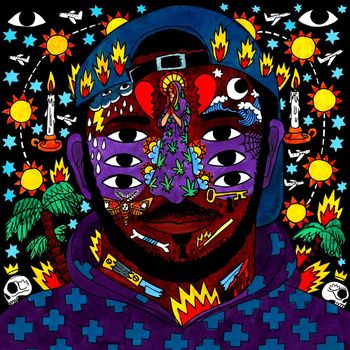 Explicit Content
Preview 99.9% (Explicit)
Record Label:
XL Recordings
7digital

What we said:

Remember hearing Janet Jackson's 'If' reimagined as a ridiculously catchy house track? Fast-forward four years, and the man responsible can easily be counted as one of Montreal's most prolific contemporary beat-makers. Boasting star-turns from the likes of AlunaGeorge, Anderson Paak and Little Dragon, Louis Kevin Celestin's debut full-length effortlessly entwines silken R&B with crisp hip-hop rhythms and euphoric disco, epitomising the hybrid style he's carved out via early singles which range from trap ('Hilarity Duff') to neo-soul (his remix of Jill Scott classic 'It's Love'). So while the Haitian-Canadian producer has already earned widespread acclaim for his remixing skills, he still looks poised to exceed everyone's high expectations with this sparkling, summery debut.
Track Number
Track Title
Track Length
Track Price/Buy Link
1

TRACK UNO

by KAYTRANADA

5:44
2

BUS RIDE

2:13
3

GOT IT GOOD

3:48
4

TOGETHER (Explicit)

3:17
5

DRIVE ME CRAZY (Explicit)

4:37
6

WEIGHT OFF

2:35
7

ONE TOO MANY

3:38
8

DESPITE THE WEATHER

by KAYTRANADA

2:01
9

GLOWED UP (Explicit)

4:58
10

BREAKDANCE LESSON N.1

by KAYTRANADA

4:28
11

YOU'RE THE ONE

3:47
12

VIVID DREAMS

4:36
13

LITE SPOTS

by KAYTRANADA

3:50
14

LEAVE ME ALONE

4:37
15

BULLETS

4:59
Duration:

59:08
Genres:
℗ 2016 XL Recordings Limited.
© 2016 XL Recordings Limited.